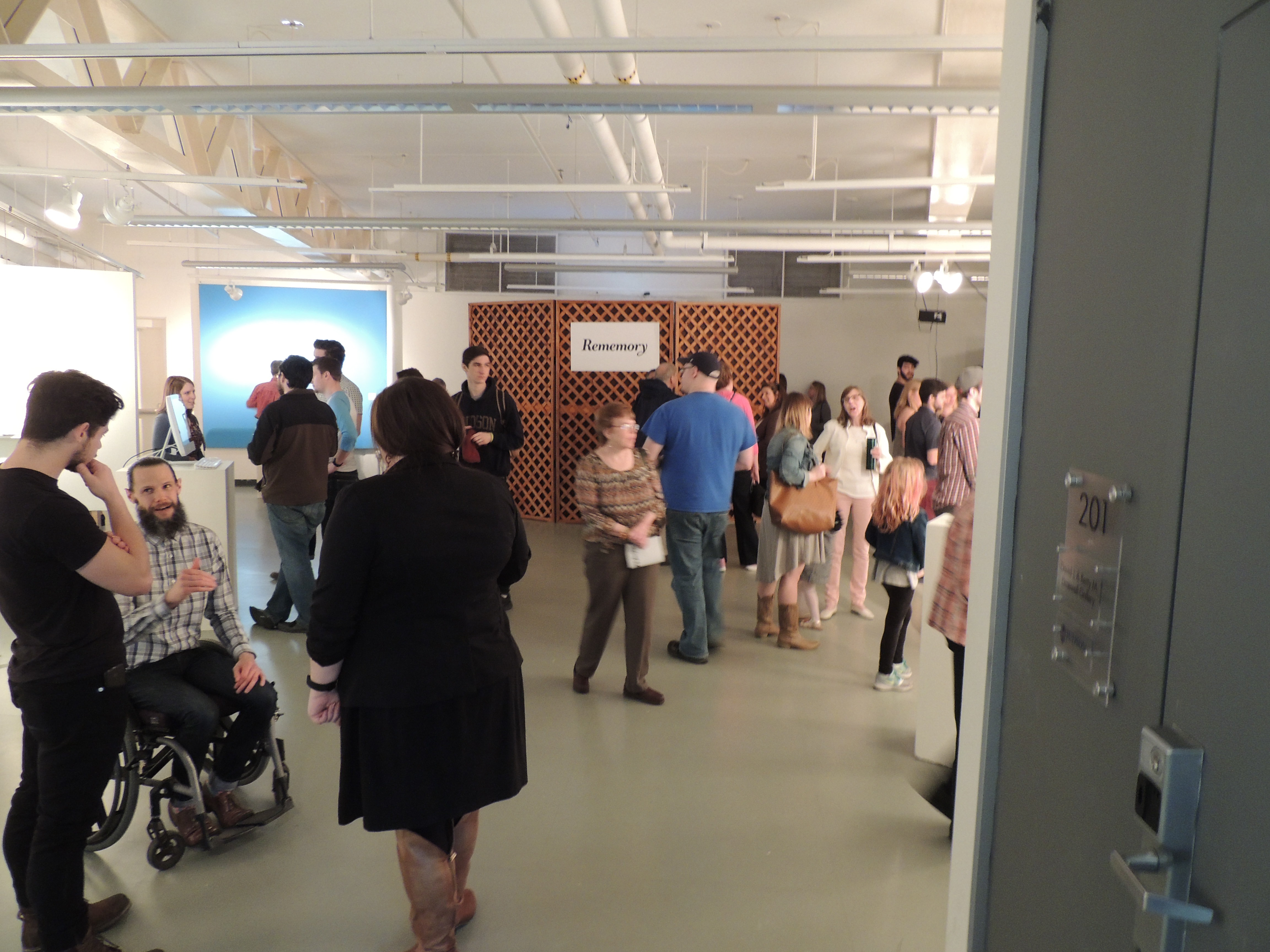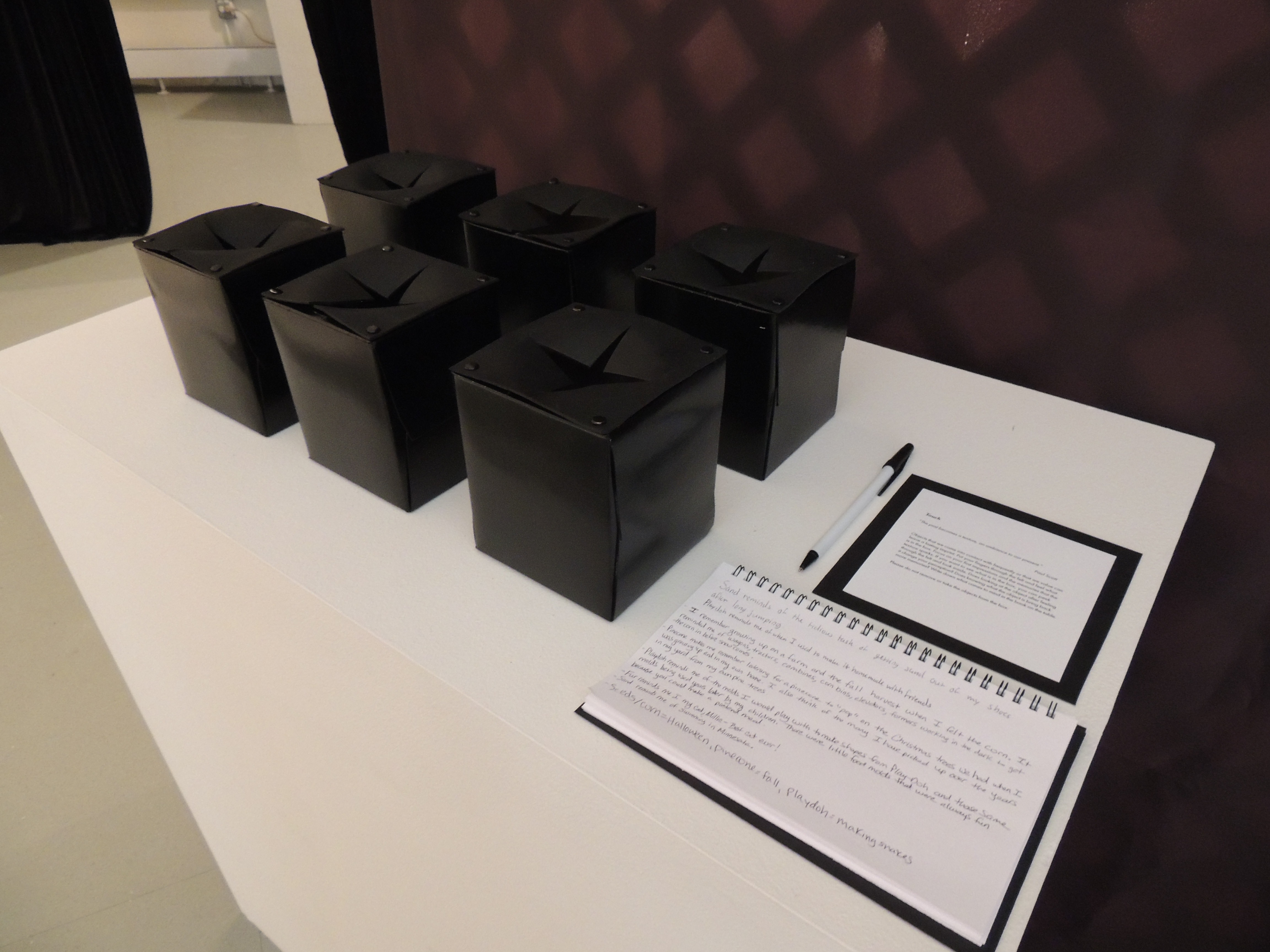 For touch, I placed the objects in boxes so that people could not see what they were feeling. This was done so that people could focus on what they were feeling rather than seeing. The objects I chose were corn kernels, sand, fur, a pinecone, Playdoh, and leather.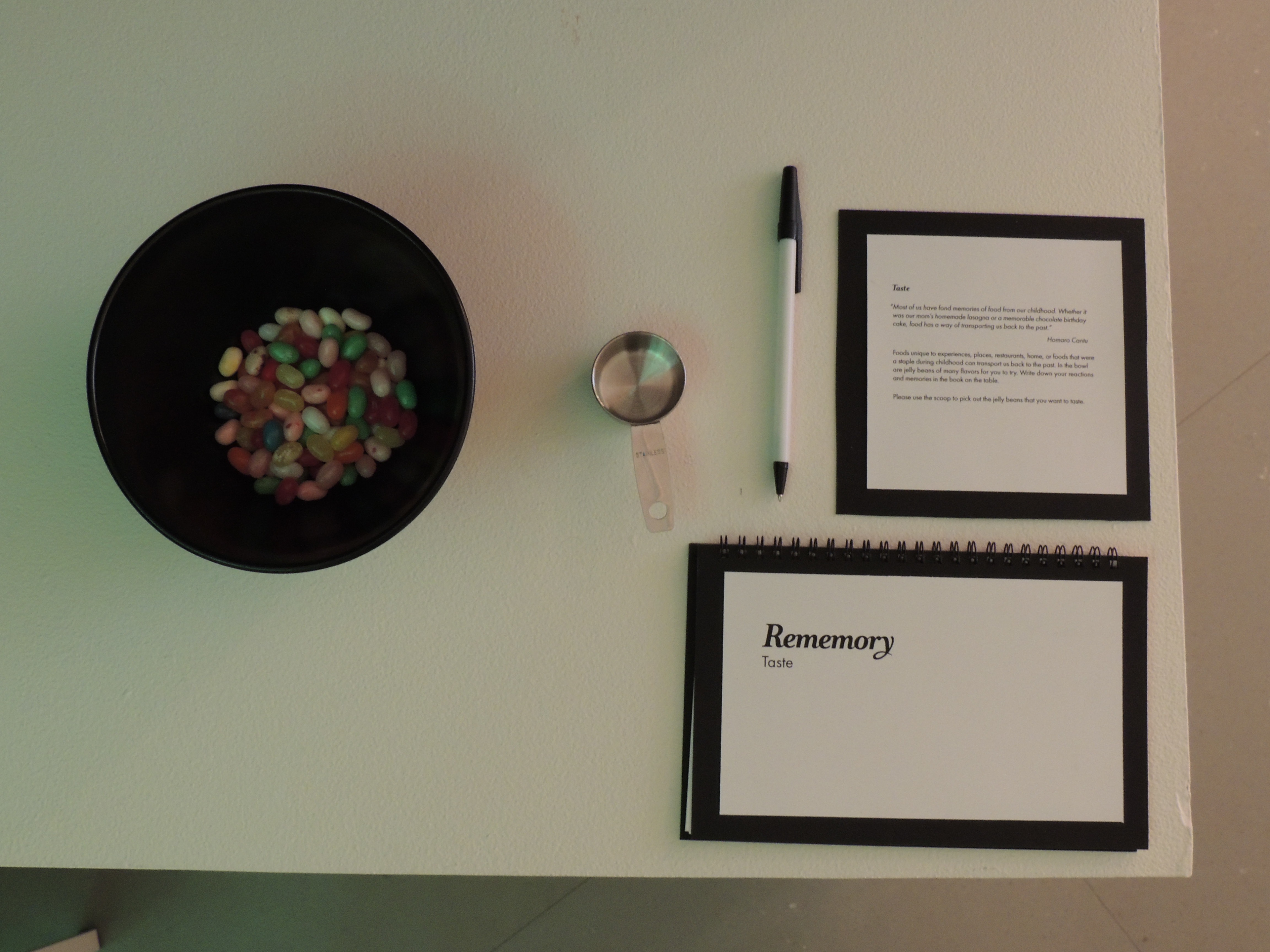 For taste, I sampled a variety of jelly beans and then chose the ones that triggered memories for me. The flavors were not revealed so people would not be limited to experiencing a memory based off of a name. Flavors used were bubble gum, buttered popcorn, cherry, cinnamon, grape, green apple, lemon, orange, peach, strawberry cheesecake, toasted marshmallow, and vanilla.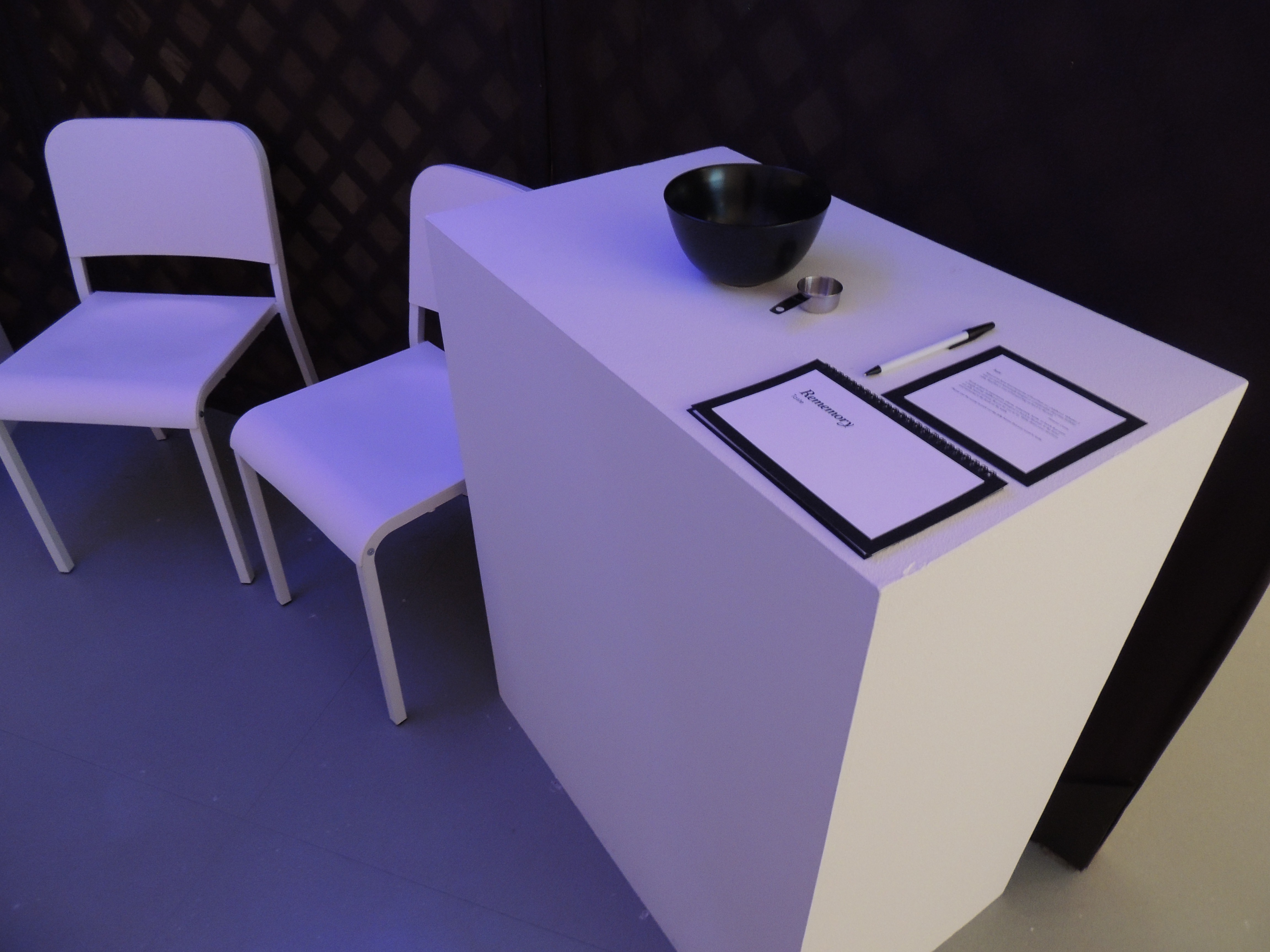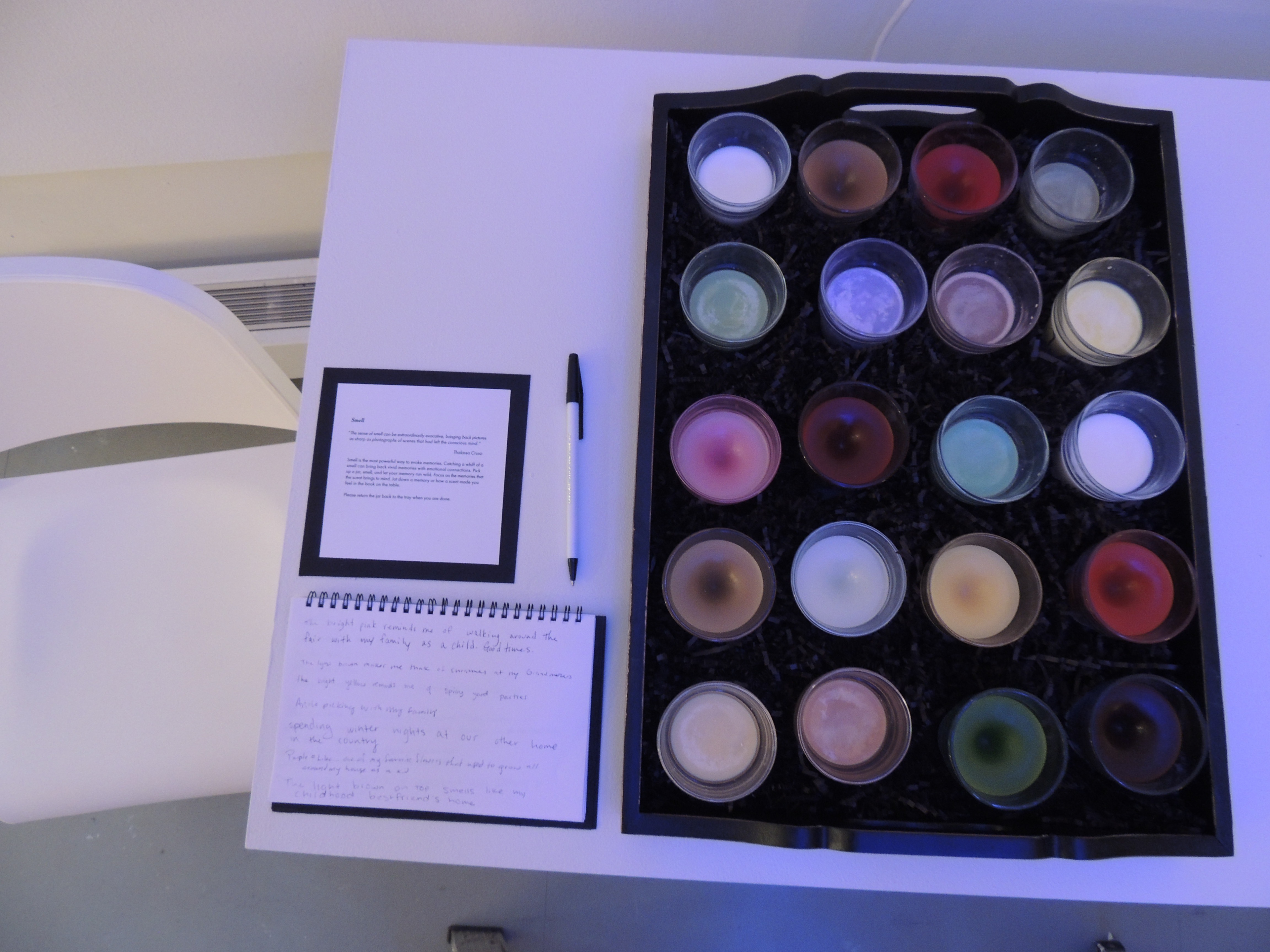 For smell, I melted wax into unlabeled jars. This was to keep a person from limiting their memories to those that correspond with the name of the scent. Scents used were cafe al fresco, clean cotton, eucalyptus lavender, fireside crackle, frasier fir, fresh cut roses, handsome stranger, kitchen spice, lemon, macintosh, meadow showers, mountain lodge, passion fruit martini, peppermint patty, pineapple sage, root beer, salted caramel apple, sand and sun, vailla cupcake, wild lilac, and winter evergreen.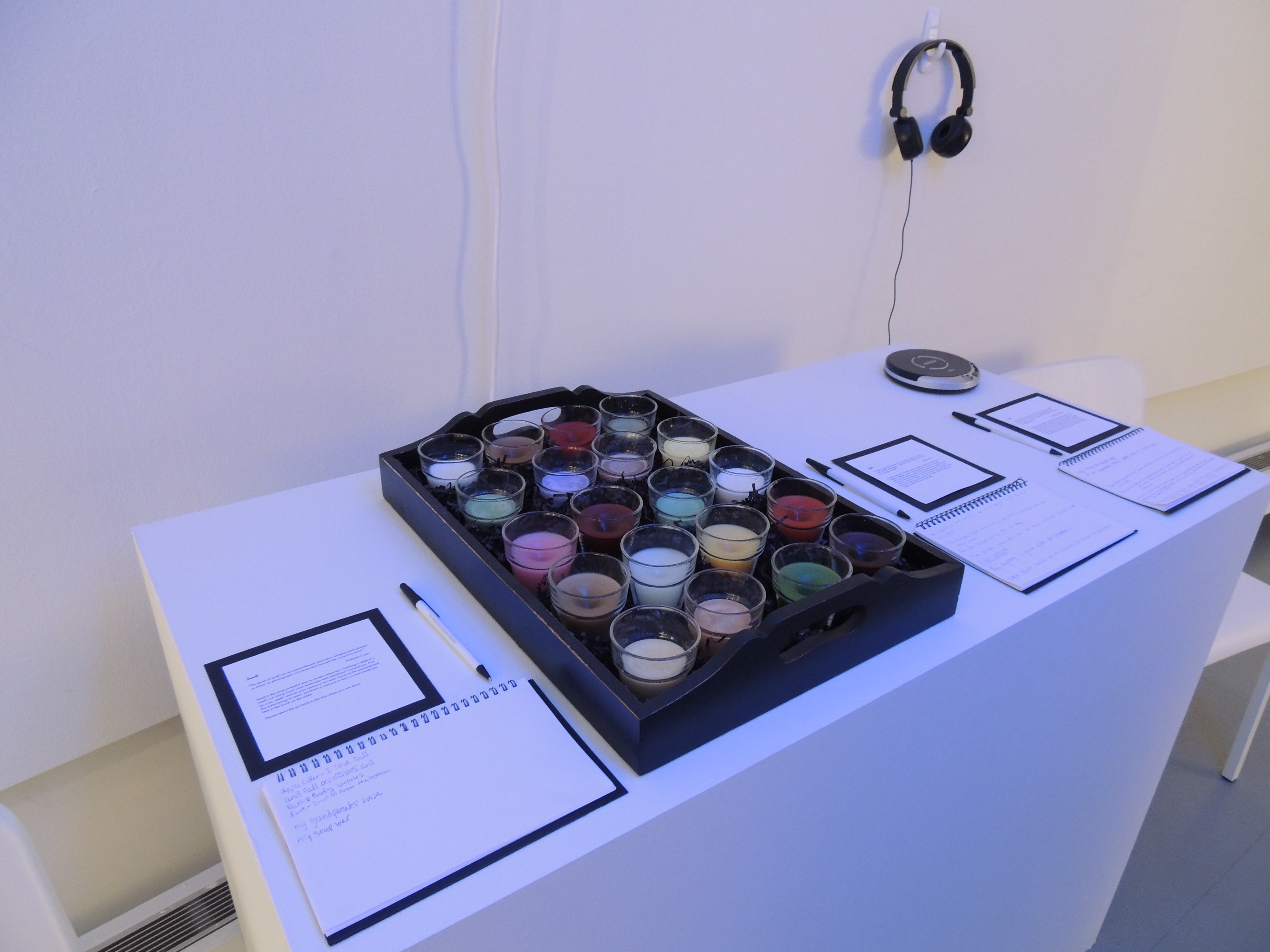 For sight, I used color changing lights. This created an ambience and could potentially add to someone's memory as it was combined with another sense. For sound, I created a track that contained sounds and songs that recreated some of my favorite memories. Some of these included the sounds of downtown Chicago, sounds and songs from airshows, the noises of seagulls, waves, and boats on a lake, and the sound of a campfire on a summer night.
A reception was held on April 8 and people were able to interact with my experience. I was able to talk to people and hear what they had to say about the experience, what they remembered, and how it made them feel.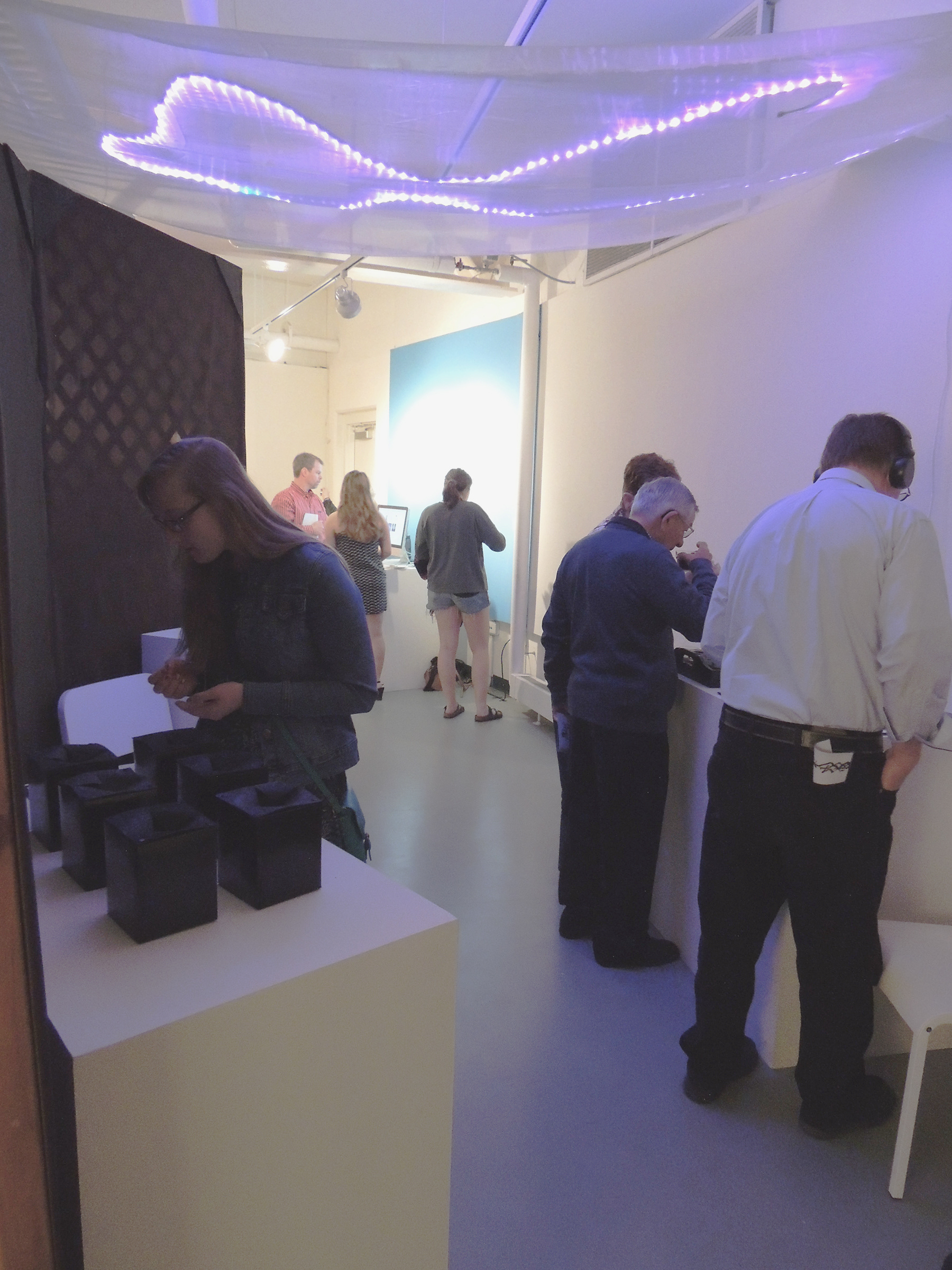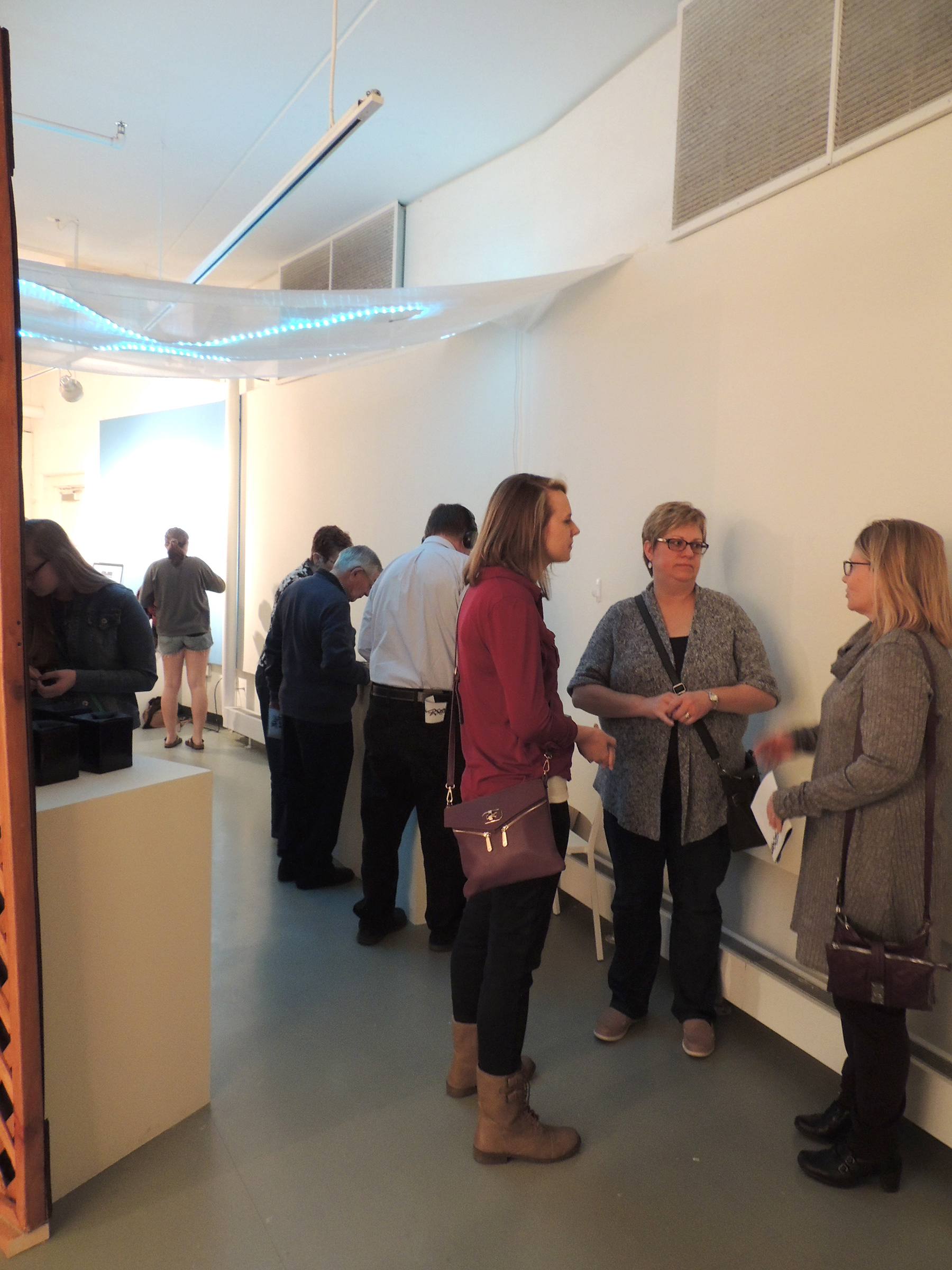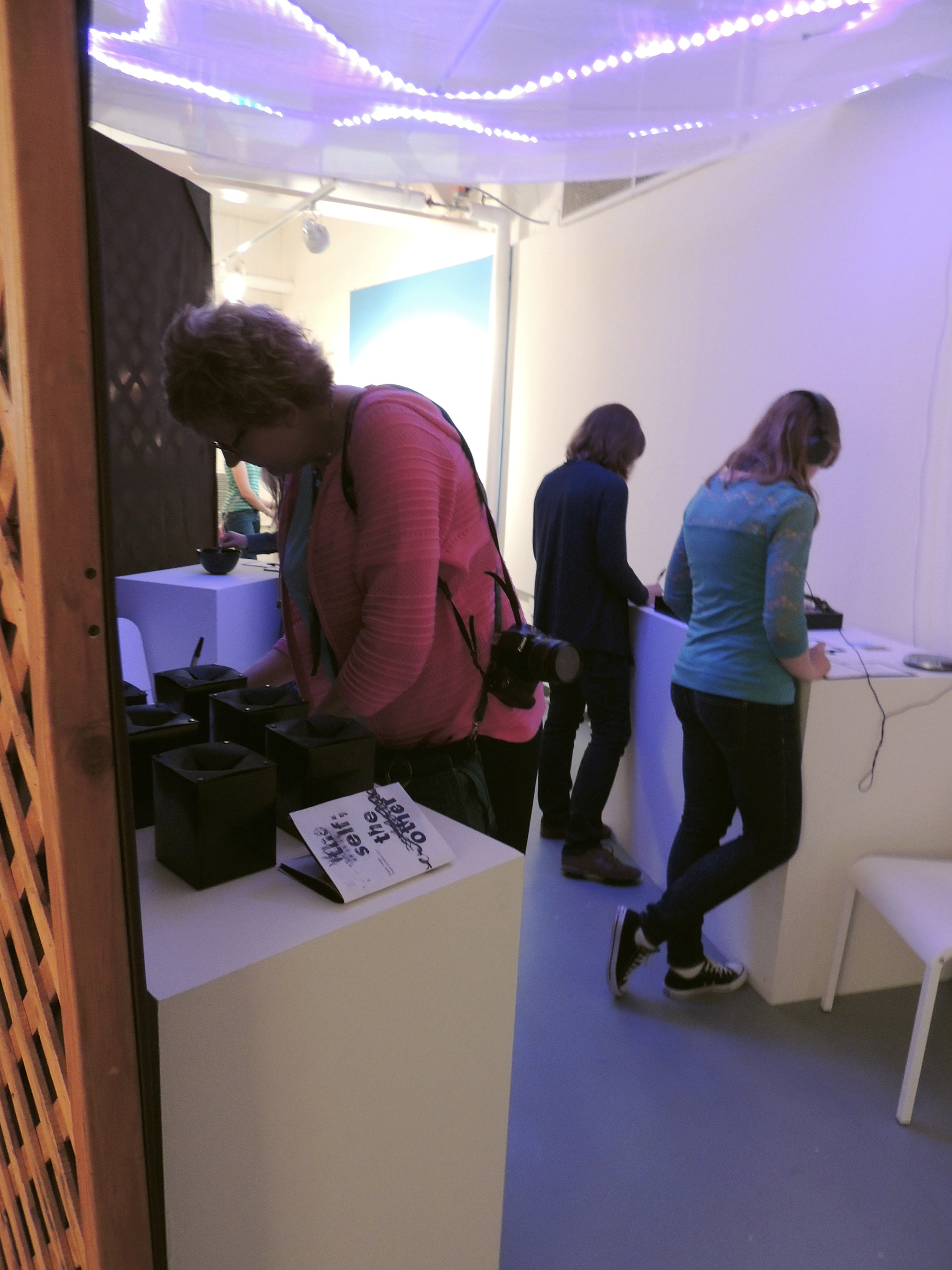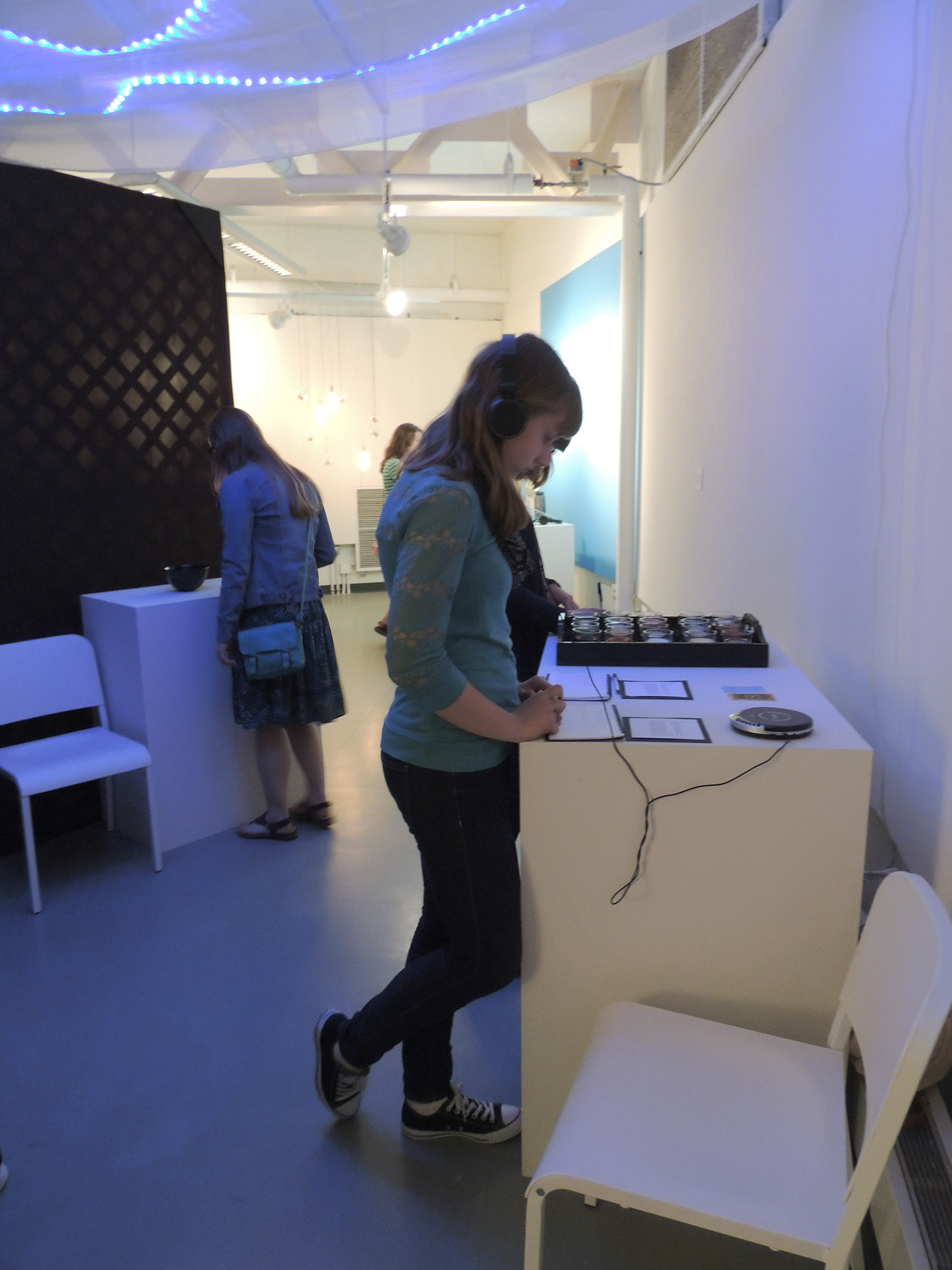 I created reflection books that went on each station. My project encouraged people to reflect on what they remembered and I wanted to create an opportunity for people to do so if they wished. It was not necessary for people to do this but I wanted people to have the opportunity.