Silencing India's Daughter
I created an editorial layout for a story that was popular in the news entitled "Silencing India's Daughter". The story was about a documentary that was to be released about the brutal and fatal rape of a young Indian girl. Controversially, the documentary was canceled a few days before it was to air. I wanted to have a powerful image showing a girl being silenced but also wanted to have the element of the torn paper to hint at people tearing away the paper covering the girl to expose the truth.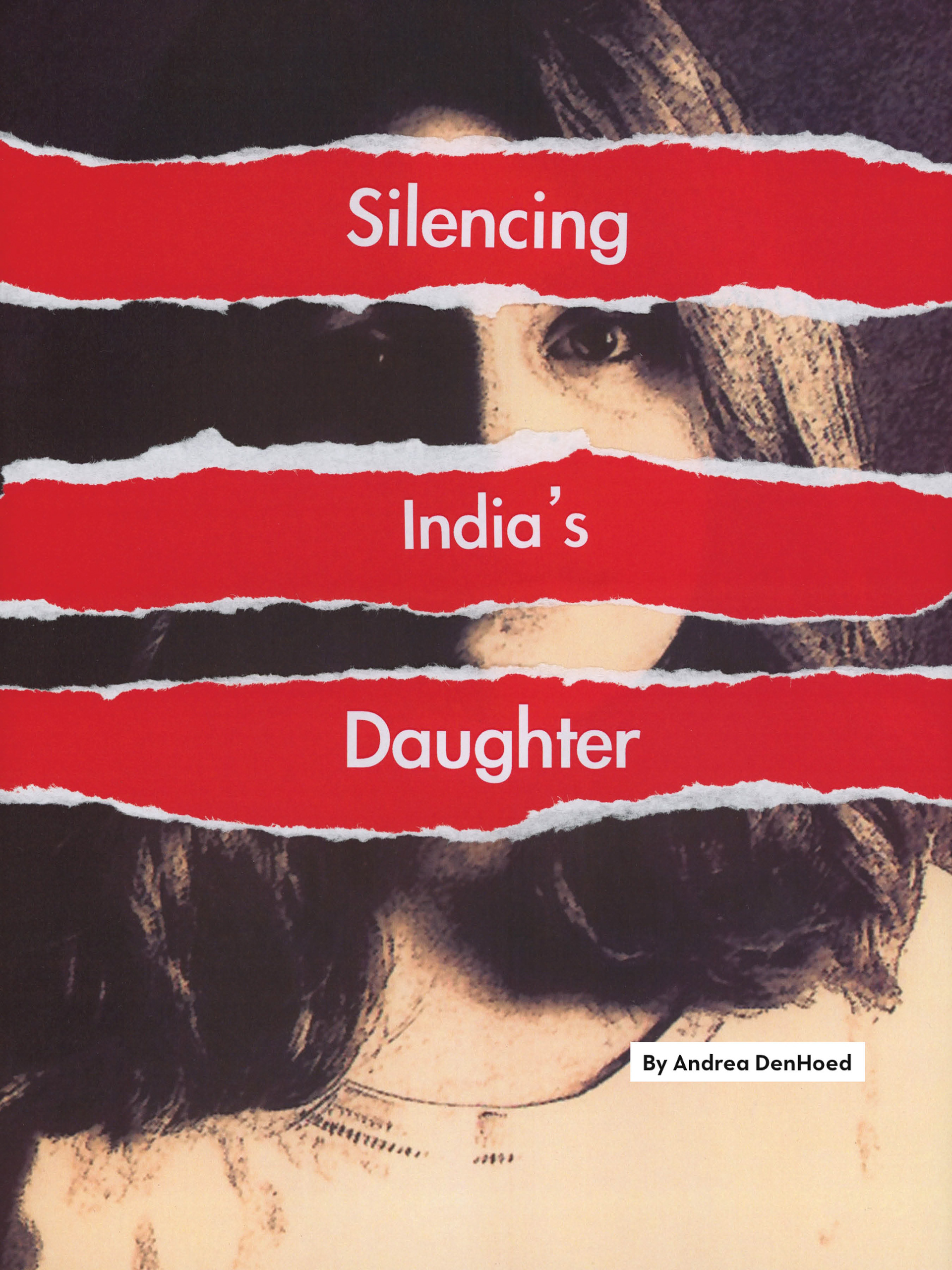 Below are images from my process of decided what style to use for the image and the title text.